VIETNAMESE FRESH FRUITS
Trusted fresh fruits trader in Vietnam
RAMBUTAN
Often grown together in a bundle, the exterior colors of the rambutans vary from red, yellow, or yellow-orange. As a native fruit to tropical countries, the outer spines of the rambutans are often referred to as "messy hair." Its flesh maybe sticks a bit in the seed, some not. It is white, thick and has a good fragrance, and a little sour. In addition, a ripened rambutan season often lasts from June to August to harvest.
MANGOSTEEN
The mangosteen is regarded as one of the most delicious fruits in the world. As a "super fruit," it comes with a vast array of health benefits due to the richness of nutrients and antioxidants. The soft and sweet center has a sweet and acidic flavor that is balanced beautifully wrapped in the outer purple skin.
LONGAN
Despite the shiny, soft round brown peel, longan has a fresh and fleshy pulp inside. The pulp is succulent, pure sweet and has a special aroma. Every year, the farmers pick all ripened longans in July and August. This is one of the sweet tropical fruits to try.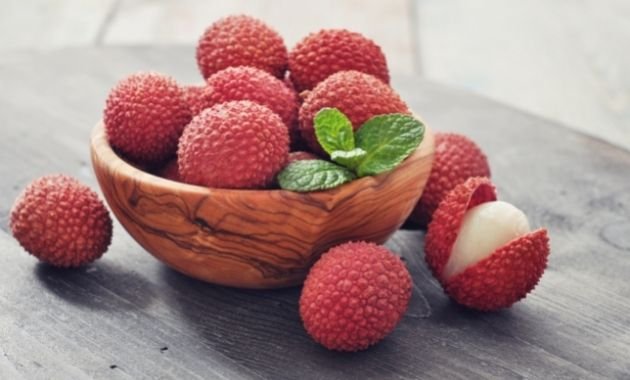 LYCHEE
The lychee is one of the popular fruits in Vietnam, particularly in the beginning of summer. Its skin is dark red and easy to peel by hand. The juicy white center has a lot of vitamin C and natural sweetness; it can be served raw or making a cool beverage by adding sugar syrup with other fruits like mango or dragon fruit.
JACKFRUIT
Jackfruit is one of the most popular fruits in Vietnam. In spite of the spiky crust and the large shape, the sweet taste and the amazing smell often attract the people who have a sweet tooth. Inside, there are lots of fleshy yellow knots covering all the seeds of the fruit when peeled. Moreover, jackfruits also abound many kinds of nutrition
DURIAN
Known as the "stinky fruit," the durian has a remarkable characteristic of tasting like heaven but smelling like hell. As a popular fruit in Vietnam, it is sweet, and the aroma is distinctive and often repulsive. The hard and spiny outer skin makes the durian instantly recognizable.
AVOCADO
One of the most versatile fruits available, this fruit is best suited to Vietnam's tropical climate. It is grown mostly in the Central and Southern provinces like Dalat.
MANGO
Vietnam's tropical climate is best to grow mangoes. With a large variety of mangoes available, they are abundant from February to May in the South and May to September in the North.
DRAGON FRUIT
The dragon fruit is a species of the cactus and grown primarily in the Southern region of Vietnam and particularly in Phan Thiet. To hasten and enhance the growing process, producers use halogen lights to expose the plants for 24 hours. As a sweet, tasty, and refreshing fruit, this is widely popular and available in Vietnam.
For orders and quotation of our prodcts, please use the following contacts: